Deutchland Game Hosting in Frankfurt
Deutschland Game Server Hosting
Möchten Sie Ihren dedizierten Spieleserver in Europa starten? Wir bieten über
211

im

8 Standorte

in the European union and

20 Standorte

weltweit. Wir bieten einige der besten Spieleserver, Webhosting- und Virtual Private Server auf dem Markt mit einer Infrastrukturlösung mit geringer Latenz, unabhängig davon, wo Sie sich gerade befinden. Alle unsere Standorte und Server sind DDoS-geschützt und laufen auf leistungsstarker Hardware.
Game Control Panel
ir haben ein einzigartiges Spielkontrollfeld entwickelt, das die von unseren Kunden benötigten und gewünschten Funktionen integriert.
Das Game Panel verfügt über alle Funktionen, die Sie zum Konfigurieren und Ändern Ihrer Server benötigen. Alle unsere Spielkonfigurationen sind in hohem Maße optimiert, um maximale Leistung für gehostete Spieleserver zu bieten.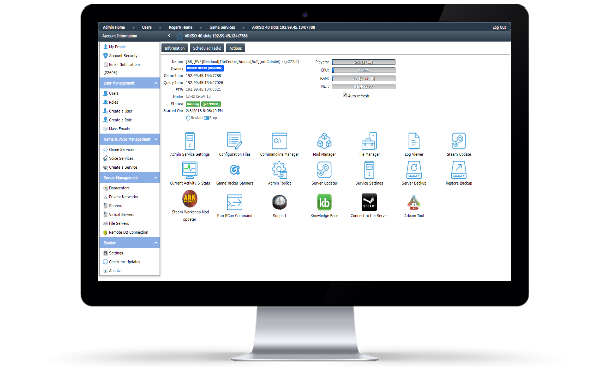 Sofortige Einrichtung von Spieleservern
Alle unsere Gameserver werden sofort eingerichtet, sobald die Bestellung eingegangen und bezahlt ist.
Group Pay & Einfache Zahlungsmöglichkeiten
Wir akzeptieren Paypal-, Bitcoin- und Kreditkartenzahlungen direkt. Wir bieten auch Gruppenzahlungen an, damit Sie Spenden für die Aufrechterhaltung Ihrer Dienste bei uns erhalten können.
Zugriff auf das Spielfeld
Sie haben die vollständige Kontrolle und den Zugriff auf Ihre Server über das Spielkontrollfeld sowie die vollständige Statistik, Konfiguration und FTP.
Über 20 Standorte
Wir bieten weltweit Standorte mit der leistungsstärksten Hardware, alle sind DDoS-geschützt und verwenden die leistungsstärkste verfügbare Hardware.
Keine technischen Kenntnisse erforderlich
Unsere Gameserver sind kostenpflichtig, es sind keine technischen Kenntnisse erforderlich. Wir stellen detaillierte Anleitungen zur Verfügung.
Hochleistungs-Hardware
Unsere Server verfügen standardmäßig über die neueste und schnellste SSD-Technologie sowie über Prozessoren mit einer Geschwindigkeit von bis zu 5 GHz.
Starten Sie mit Deutsche Game Hosting mit Citadel Servern
Wir bieten europaweit das beste Spielehosting auf Hochleistungshardware.
Nachfolgend finden Sie die vollständige Liste der Spiele-Server-Titel, die wir Ihnen als Kunde bei uns zur Verfügung stellen können.
Zeigen 211 Spiele-Server-Titel.
Weltweite Abdeckung für Game Hosting

Citadel Servers bietet weltweite Netzwerkabdeckung und bietet die allerbeste Netzwerkabdeckung an über

20 Standorten. Stellen Sie mit einer Infrastrukturlösung mit geringer Latenz eine Verbindung zu Ihren Playern auf der ganzen Welt her wo Sie oder Ihre Kunden Spieler sein können!

Deutsches Game Hosting in Frankfurt

Wir bieten Hosting in Deutschland, Frankfurt, dies ist DDoS-geschützt und verwendet Hochleistungshardware.