Teamspeak 3 Voice Servers


Teamspeak 3 Servers
TeamSpeak 3 continues the legacy of the original TeamSpeak communication system previously offered in TeamSpeak 2. TeamSpeak 3 is not merely an extension of its predecessors but rather a complete rewrite in C++ of its proprietary protocol and core technology.
With over nine years of experience and leadership in the VoIP sector, our engineers have created a flexible, powerful, and scalable solution granting you the ability to customize and tailor your voice communication needs any way you desire. New users and TeamSpeak veterans alike will now enjoy a completely new experience in voice communication using TeamSpeak 3's unmatched functionality and powerful new features.
Slots
Locations
Control Panel
DDoS Protection
Custom Hostnames
Price per Slot
Up to 512
11 Locations Worldwide
| | | | | |
✓
✓
✓
From
$0.24 | €0.21 | £0.15
Order Now
Frequently Asked Questions
Find quick answers to the most commonly asked questions
Voice Server Control Panel
Live Stats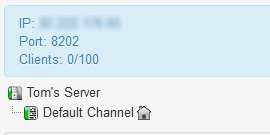 Your server's online users and channels are displayed along with important live information such as server uptime.
Server Backups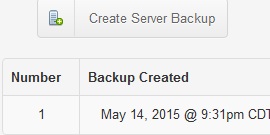 Backup and deploy it to your server from a click of the button, never worry about loss of server data again.