Teamspeak 5 Voice Server Hosting
Teamspeak 5 Hosting
Teamspeak 5 is coming soon, it's currently in the
Beta

stage. We're excited for it's release, it promises a higher quality voice option, designed for better communication and productivity with security and privacy at it's core.
Teamspeak 3 Server Control Panel
Teamspeak 5 voice control panel comes with everything you need, the most modern and featureful teamspeak 5 control panel to date. All the features you need in one place
Our control panel is easy to use. It's as simple as click and play. You can access important details, update settings, and control your server from a single page. Each server can be manually configured and continuously updated to ensure your game server stays up-to-date. All servers feature automated updates, backups, mod updates and more.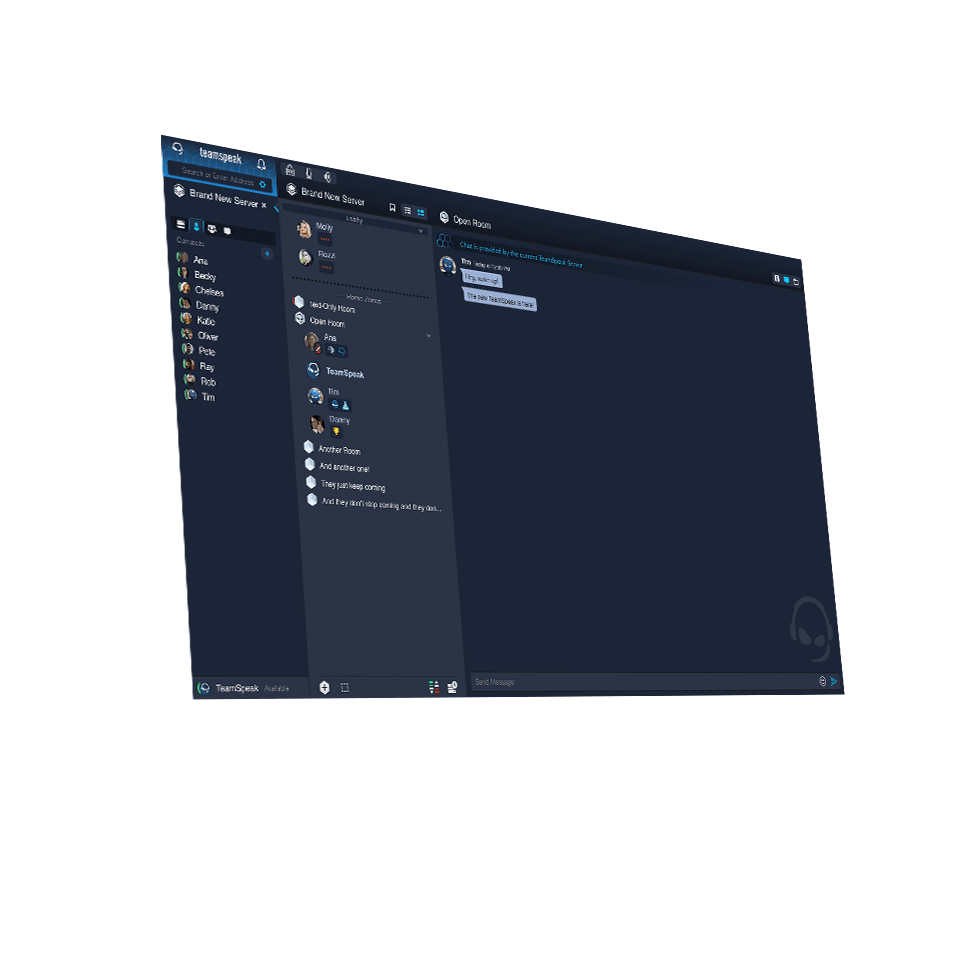 Voice Server hosting by Citadel Servers
Founded in 2012, Citadel Servers has been offering hosting solutions and renting voice servers to thousands of customers across the world. Our network has world-wide locations on high performance hardware powered with our advanced voice control panel.
Customer Support

Need help? Got a question? Create a support ticket and we'll get on it. We have a team of support representatives ready to help.
Over 100 games supported

We offer a wide selection of over 100 gameservers, we offer many one click mod install solutions and have designed our game control panel to provide the best features avaliable
Knowledgebase

Maintained by our staff, our knowledgebase wiki contains answers to common questions, "getting started" guides, and other resources to help you admin your game server.
Instant Setup

All game servers are deployed instantly. Once your game server is created, you will be receive a welcome e-mail with connection details.
Upgrade at Any Time

Not sure if you need an upgrade or addon? Want to upgrade later? You can easily upgrade your game server from our client area from the Addons page.
Affiliate Program

Refer customers to Citadel Servers via our affiliate program and earn up to 12.5% commission on refered customers for the life of your account