Affiliate programs
Earn money with Citadel Servers as an Affiliate
Refer your friends, list us as a link on your website and promote us to get up to
12.5%

of the orders value. There is no cap on commission. We offer some of the best game servers, web hosting and virtual private servers on the market with a low latency infrastructure solution no matter where you players may be! All our locations and servers are DDoS Protected
Affiliate Control Panel
We've designed a unique, tracking affiliate panel intergrating the features our clients needed and requested.
Our affiliate control panel is easy to use. It accurately detects clicks, signups, if a potential refered client leaves our website and comes back later, you will still get the sale. Statistics we provide are very helpful to see where your traffic comes fromand what services they are buying.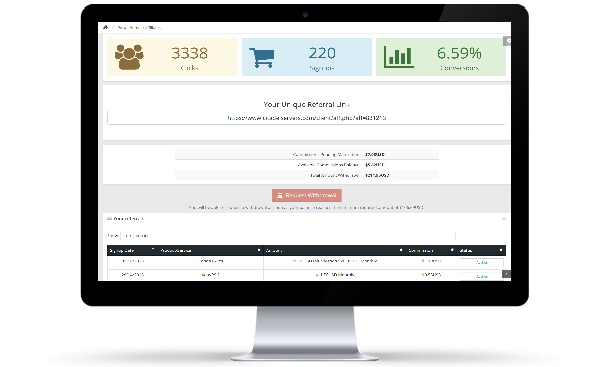 Your earnings
Use your earnings from your referals as credit for invoices and services we provide or get paid via PayPal.
Affiliate Panel Access
You will have full control and view over your own referals through our affiliate control panel as well as full statistics.
Automatic tracking
Automatic tracking of your referrals is done as soon as they visit our website, even if they leave and come back later
Our Banners
We provide pre-made banners and logo's for you to us or you can use your own
Secure Payments
Our payments are secure, details never touch our servers, allowing your refered clients to pay in confidence.
Citadel Servers Affiliate program